Elton John Solo Tour
Wuerzburg Germany 14.07.2001
... "picking up my pain from door to door" ...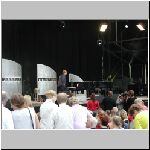 01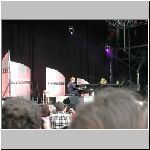 02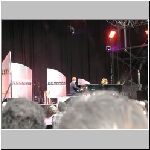 03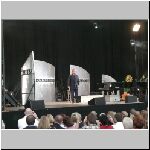 05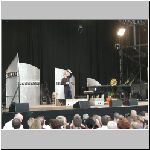 06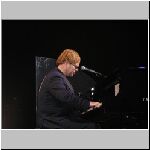 10
13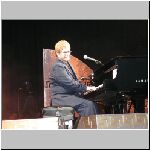 15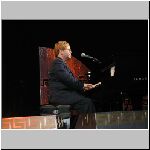 16
17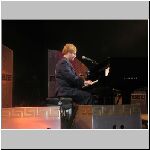 18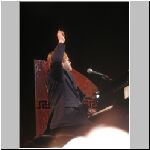 19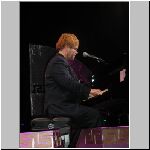 20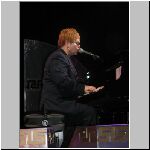 21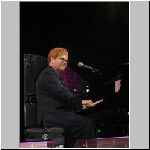 22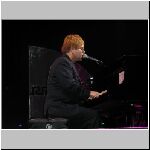 23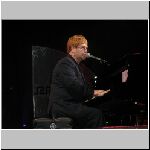 24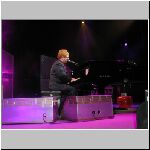 25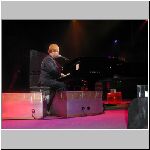 26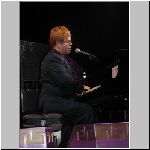 27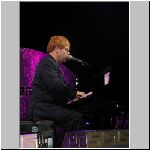 29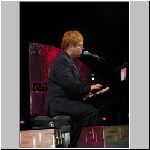 30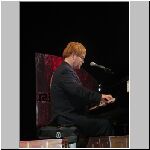 32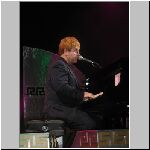 33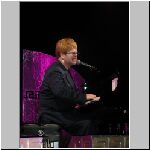 34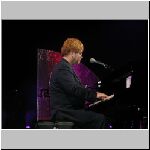 35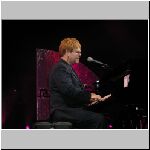 36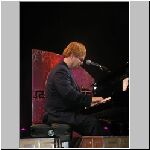 37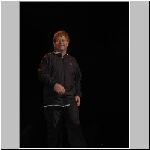 39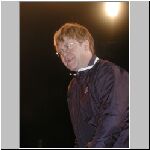 40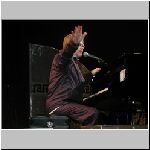 41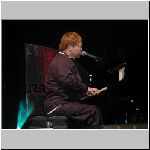 42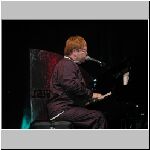 43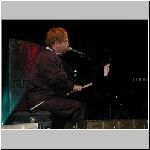 46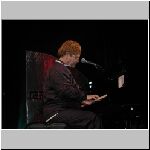 47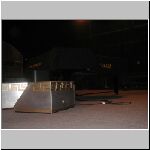 51
The concert was a little bit uneasy, but could take good photos.
Review that night:
It was a nice concert.
We had EltonJohn.com Tickets that we had to pick up before the show. We went to the nearest entrance and ask for the ticket office, we were sent to a car! There was a sign on it "last tickets", but the lady inside told us she hasn't got the EltonJohn.com tickets the other ticket office on the other entrance has them. So we had to walk around the whole area, that was a long distance walk, on the other entrance there also was a car selling tickets and they got our tickets 5th row, side Block (actually it was 11th row or so, measured at the middle block, because the side block was far more away from the stage. Good view on Elton anyway.). But the queue on that entrance was immense so we decided to make the long walk back, because on the other side there had been no queue at all.
Seamd to be at the end it was a sold out concert.
Whether was nice just some raindrops, and can you imagine, some people opened up there umbrellas so that the people behind them couldn't see any more.
Elton wore a dark blue suit with the medusa head in sparkling stones on the back. Blue tinted frameless glasses, dark black T-shirt, earring was a hanging cross.
Elton came with a small delay on stage, and played two and a half hours.
During your song he seamed to have some problems, he completely swallowed the line "I'd buy a big house...". It was funny to see him laughing and shaking his head about this. After the song he said something like this: "I have played this song thousands of times over many years but this is the first time I almost choked to death singing it." .
After the third song or so the sound people found the bass control, and sitting in direct line to the loudspeaker, your body started to vibrate.
Honky Cat and Rocket Man were both long long versions. Great to watch his finger "dancing" over the keys.
Security was very thigh, flowers and gifts were not allowed to bring to the stage during more than half of the concert. Some managed to get through, the best was a big inflatable flower. Elton seamed to love it and placed it right beside the piano. One girl was already at the stage handing Elton a Teddy Bear, and security still tried to get here away. People were send back all the time and started sitting down right in the middle of the aisle. Security tried to send them back to their seats but they had no luck, only managed to get them back a view meters. Security worked hard to move them on and it was not nice of the people not to follow the instructions of the security, because the hole aisle was nearly totally blocked by sitting people and the number was growing.
Security had told Heike that after Burn down the Mission Autographs and Flowers would be allowed but different as said, people were allowed to bring flowers a view songs earlier, I too had flowers with me but was so surprised that it was earlier, that I didn't find the time to get to the stage and decided to wait . After Burn down the Mission a very big run for the stage started. So again I decided not to go with the flowers, but try to get an autograph. Kerstin took in Halle too years ago a beautiful picture of me at the moment I handed Elton flowers, I had it with me as a big print and it worked. Yppie!! Will frame it and hang it on the wall. After I had my autograph, I sat down well behaved, there were still so many people at the stage and security worked hard to get them back to there seats. But they only managed to get the front of the stage "clean". People still stood in the aisles. So I stood up again, couldn't see any more, took my flowers and walked over to the aisle right at the side of the stag, to get as near as possible, to be right in place, when how also told, during I'm still standing people would be allowed to go to the stage. Security still tried to get people back, but no chance. So several security people worked as barrier, to at least keep people were they were. When Elton started into I'm still standing no move of security. Had we bargained away the possibility to go in front of the stage? Suddenly the head security guy stepped aside and made a gesture to let people go, but no one did start to go, I couldn't believe it, wasn't first in line so I had to wait till the girl in front of me moved. After the security guy said "go go go", I pushed the girl in front of me a little to get here moving, when ever has a security person told you to go, wouldn't let me tell that twice. Ended up right in front of Elton.
Elton did take my flowers after two songs at last, already thought I would have to throw them at him.
Elton sang This Train Don't Stop There Anymore and announced it as his favorite song (last on the new album). It is a ballad but a really nice one. Strong lyrics, very impressive. Liked it more then Ballad of the boy... an I Want Love. True old 70th style.
For the second encore he returned in a black track-suit and gold framed glasses. He dedicated candle in the wind to two girlfriends from Nuernberg. Hey I'm from Nuernberg but cant mean me. :-)
Elton didn't talk muck between the song.
Audience was stiff most of the time, only the rockers waked them up. But the applause was always huge after the songs. It was disturbing that people constantly tried to reach the stage and were sent back, the view and the atmosphere was constantly disturbed, that made it an uneasy concert.
Set list of that night:
Your Song
Greatest Discovery
Someone Saved My Life Tonight
Border Song
Daniel
Mona Lisas And Mad Hatters
Honky Cat
Rocket Man
Nikita
Philadelphia Freedom
Sacrifice
Sorry Seems To Be The Hardest Word
I Guess That's Why They Call It The Blues
This Train Don't Stop There Anymore
Carla / Etude and directly into Tonight
Burn Down The Mission
The One
Blue Eyes
I'm Still Standing
Crocodile Rock
Don't Let The Sun Go Down On Me
---
Circle Of Life
Bennie And The Jets
---
Candle In The Wind
You can contact me at:

Page built 17.07.2001